Hegen PCTO™ 60ml/2oz Breast Milk Storage PPSU, 6-Pack
Regular price

Sale price

$60.00
Introducing half a dozen miniature 60ml/2oz air-tight breast milk storage containers perfect for baby's first few weeks (0-4 weeks) of feeding and breast milk storage. As you regulate your milk production and baby gets used to latching and feeding from a bottle, use these containers to maximise your fridge storage and feeding space.
Simply attach the Manual Breast Pump Module to express into the storage container, then swap the pump with a Breast Milk Storage Lid, instantly converting it into an air-tight and secured storage container for storage in the chiller or a storage bag.
To feed, simply reheat to desired temperature and change the lid to a Feeding Teat and Collar for convenience and zero transfer of milk. Everything happens within a single container, minimising wastage and making every drop count.
Hegen's breast milk storage containers go beyond a single function and continually evolve with you and your child's needs.
What's included

6 x Hegen PCTO™ 60ml/2oz Breast Milk Storage Containers PPSU
6 x Hegen PCTO™ Breast Milk Storage Lids White
6 x Hegen Seals
Share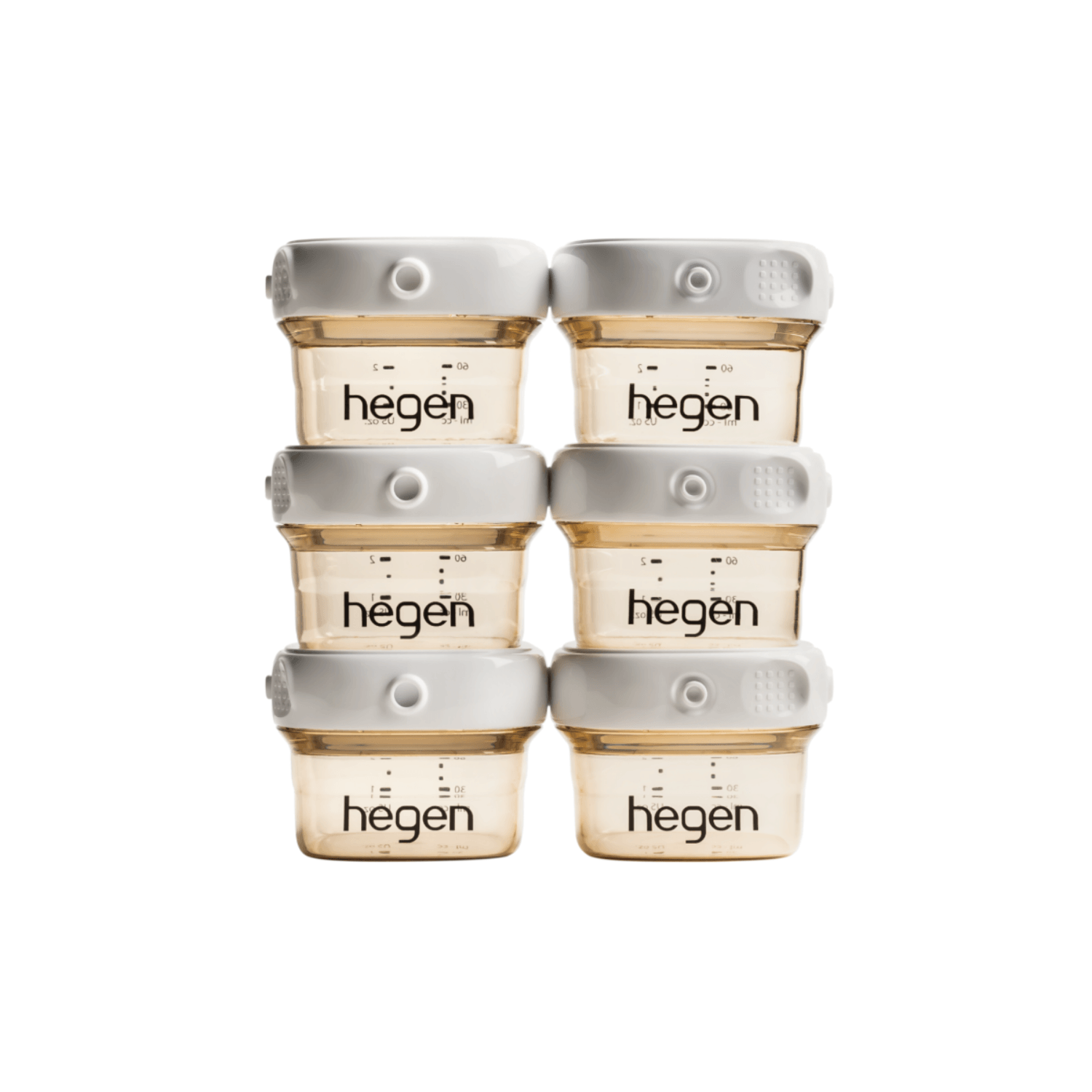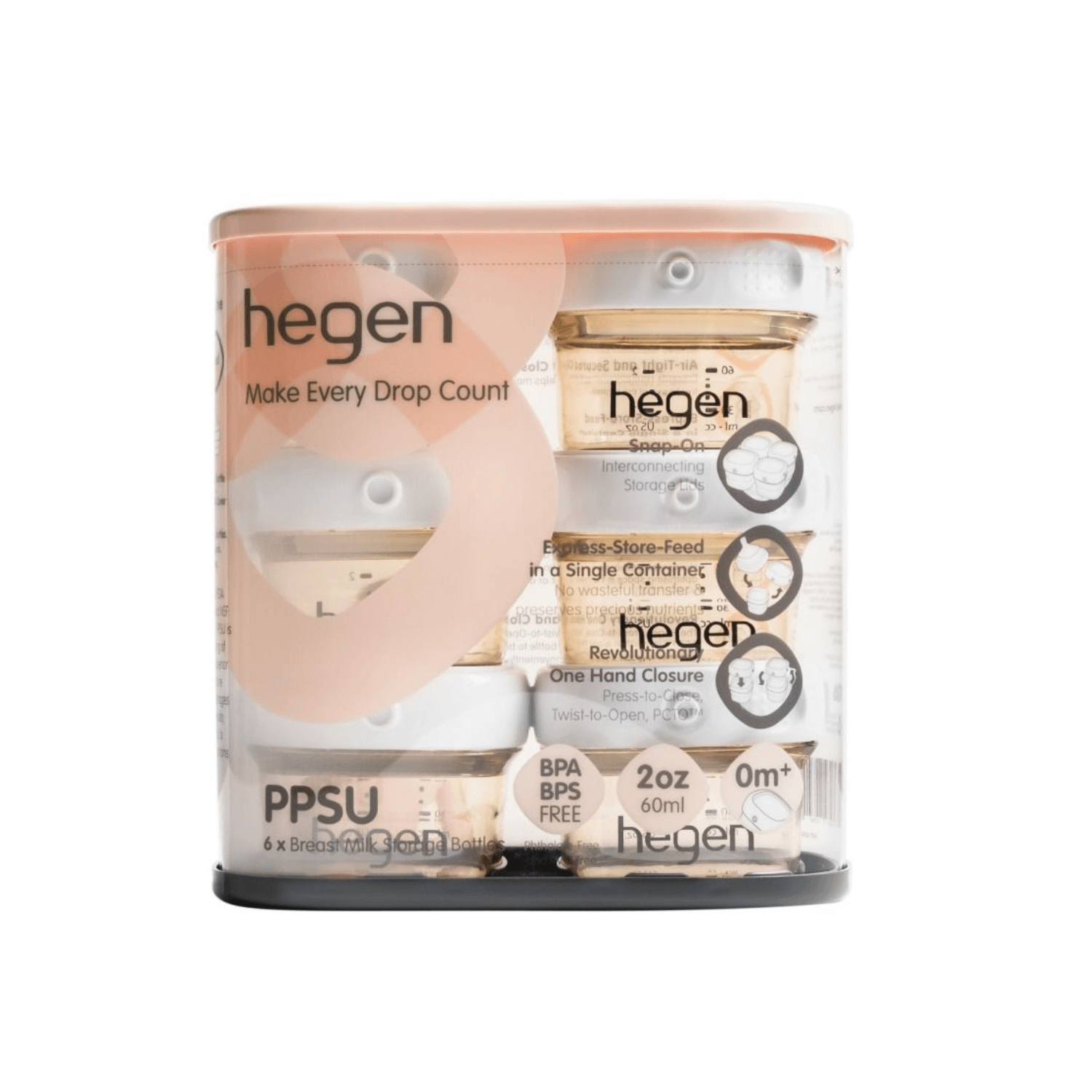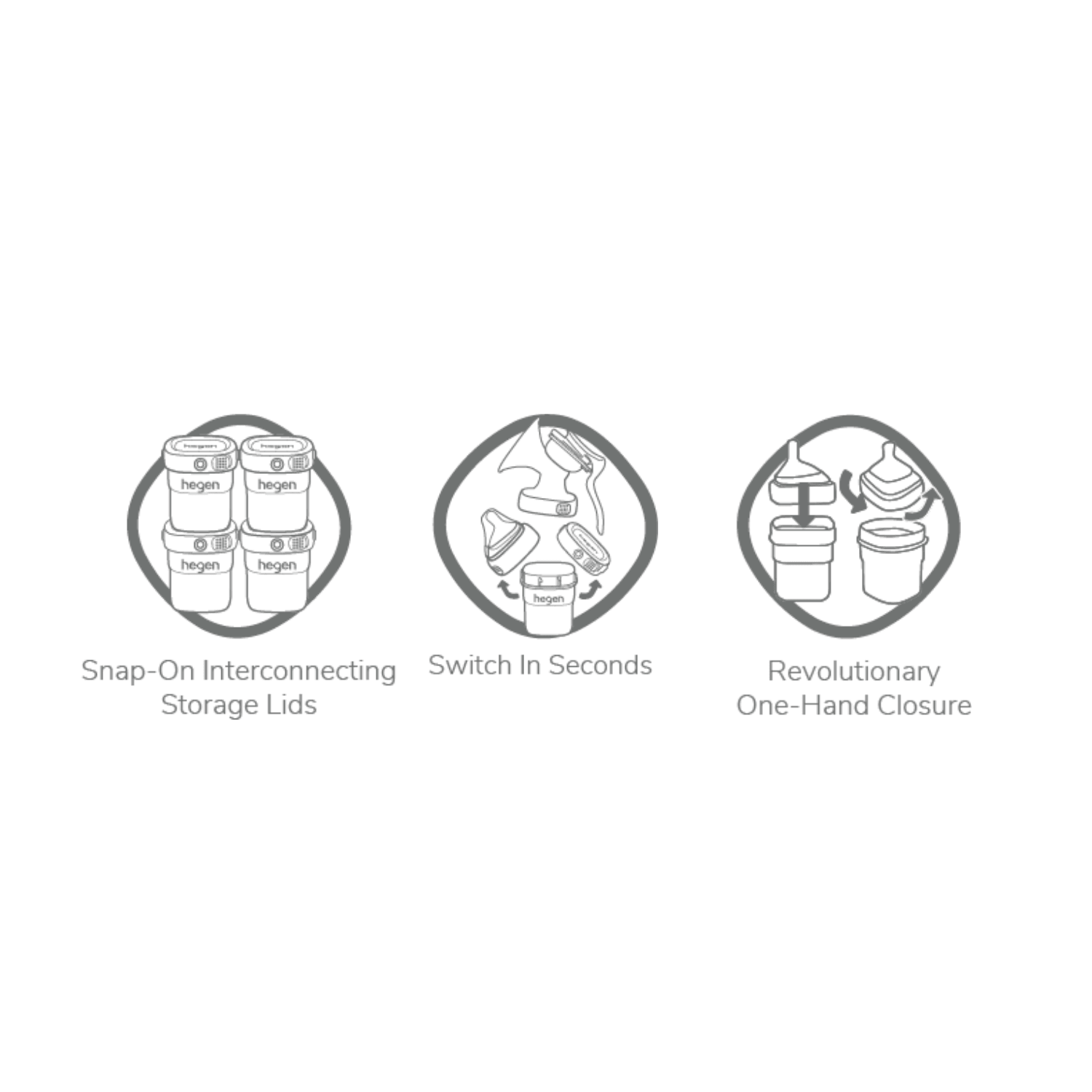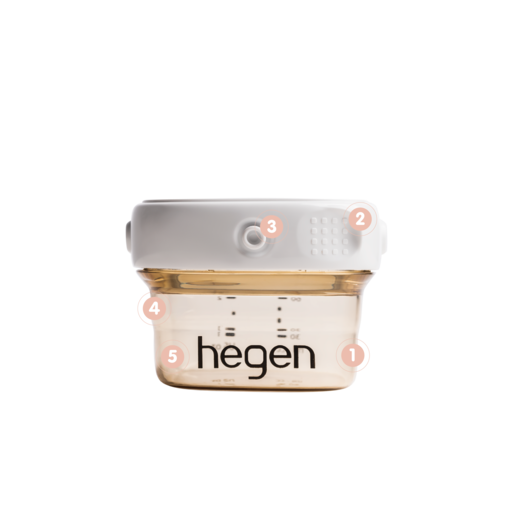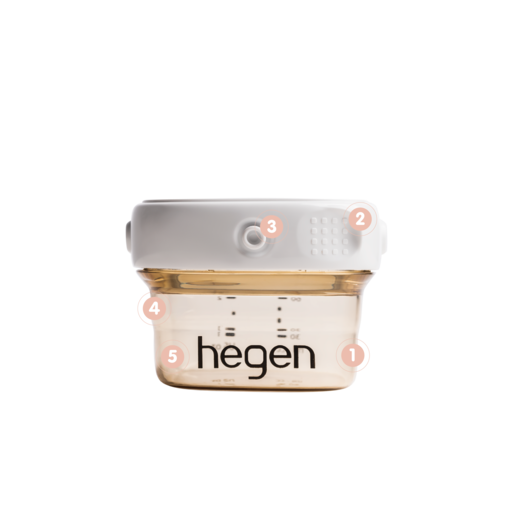 Hegen PCTO™ 2oz Breast Milk Storage PPSU
1. Efficient Breast Milk Storage
Express, store and feed within a single container. Bottles can be easily converted into breast milk storage without transfer of milk. This minimises wastage, making every drop count.
2. One-Hand Closure
World's first patented no screw thread closure; the Hegen Press-to-Close, Twist-to-Open™, PCTO™ innovation allows the bottle to be pressed on and twisted off conveniently with zero spillage.
3. Snap-on Interconnecting Buttons
Allows multiple containers to bind together effortlessly, instantly converting bottles into an organised milk storage system that does not easily topple or spill.
4. Hassle-Free Cleaning
The smooth interior surface, wide bottle opening and minimal parts make cleaning exceptionally easy.
5. Withstands Extreme Temperatures
The Hegen Polyphenylsulfone (PPSU) range is made of FDA compliant food contact grade material, able to withstand temperatures ranging between -20°C to 180°C.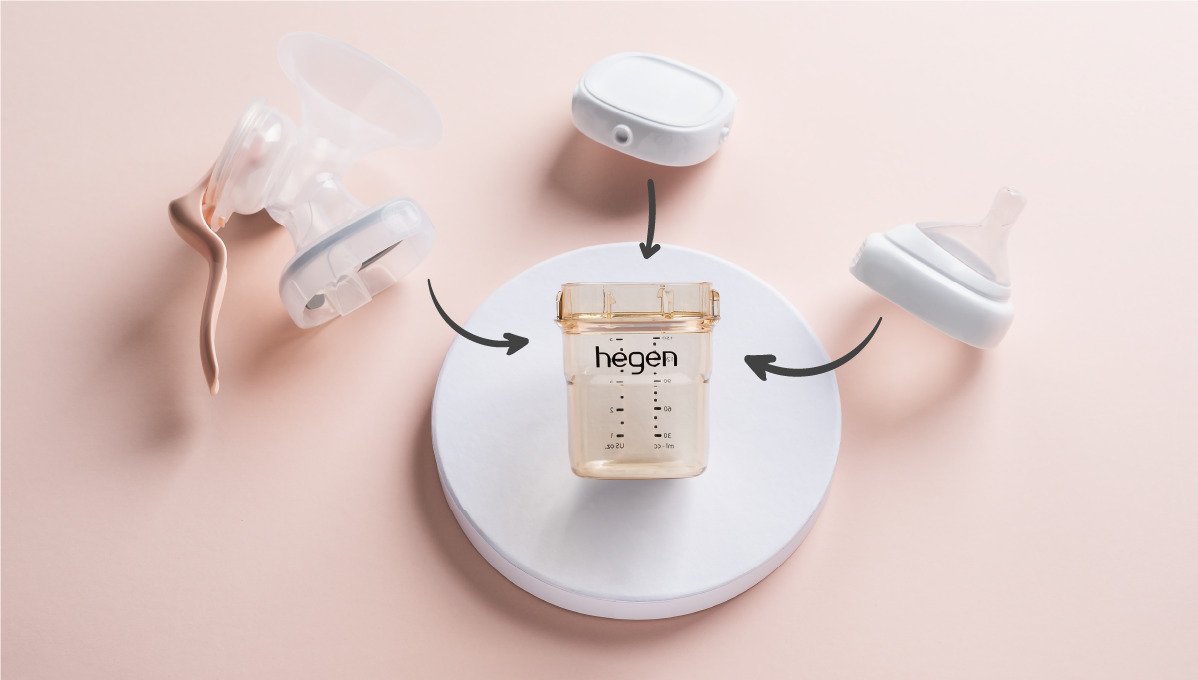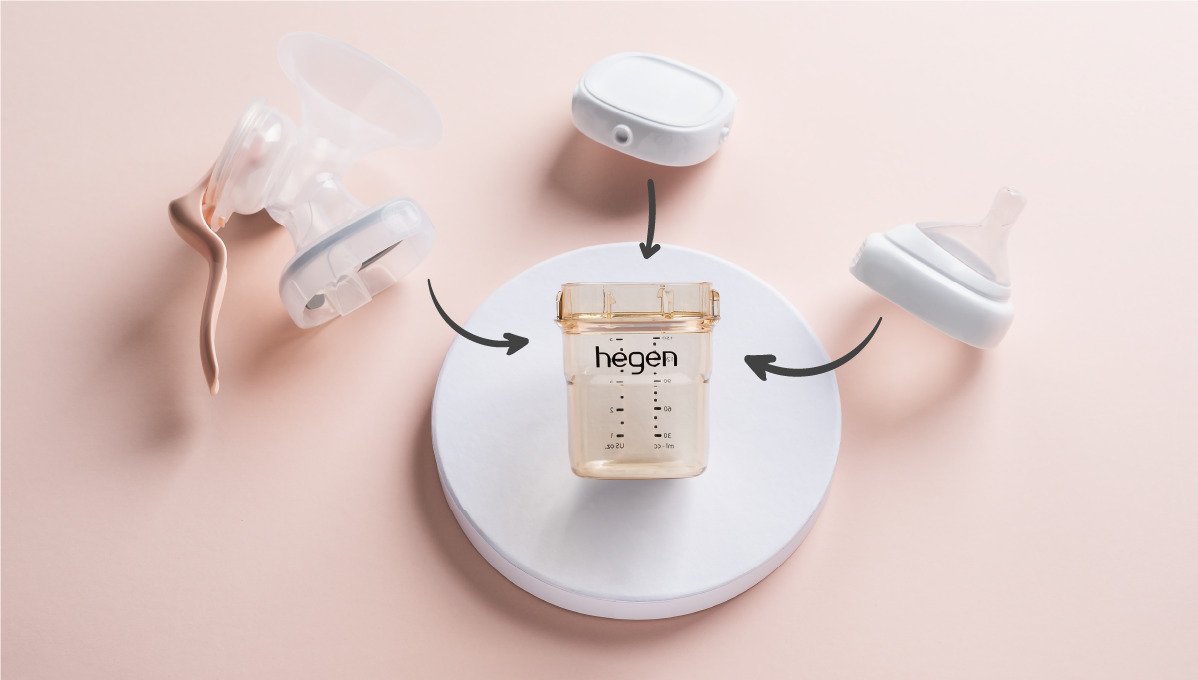 Express-Store-Feed in just one bottle
The award-winning Express-Store-Feed system reimagines the milk bottle in a practical way while remaining efficient, simple and functional. Simply swap pump module, feeding collars or storage lids to express, store and feed within a single container, with no wasteful transfer of milk.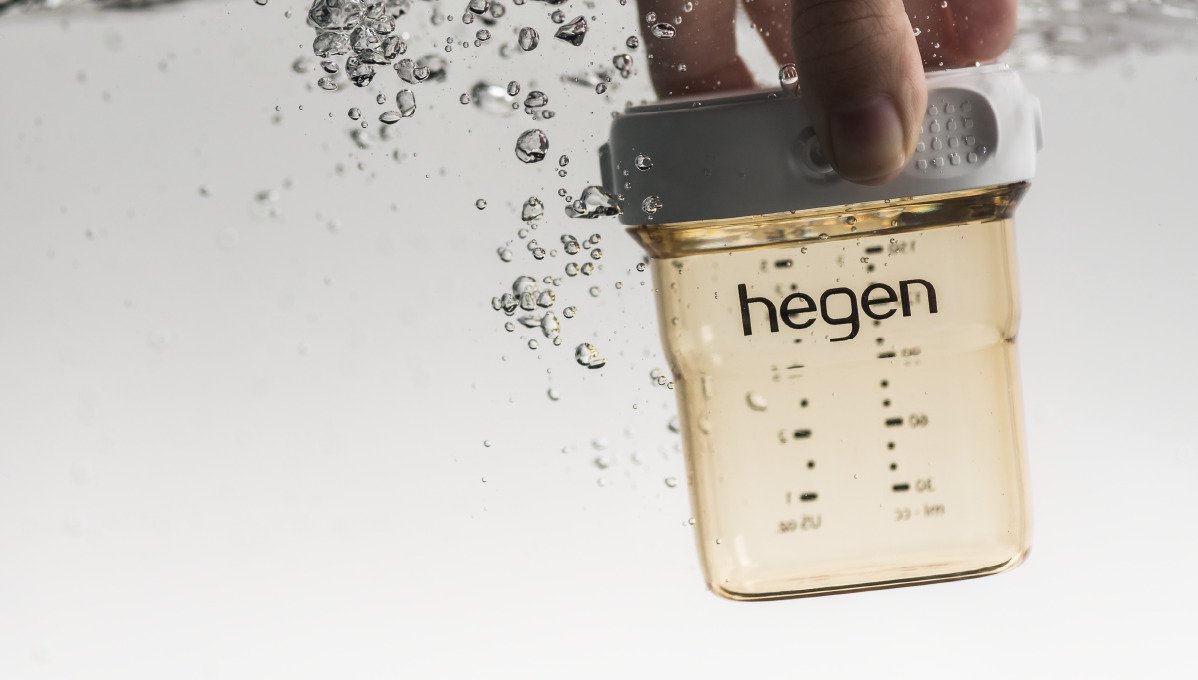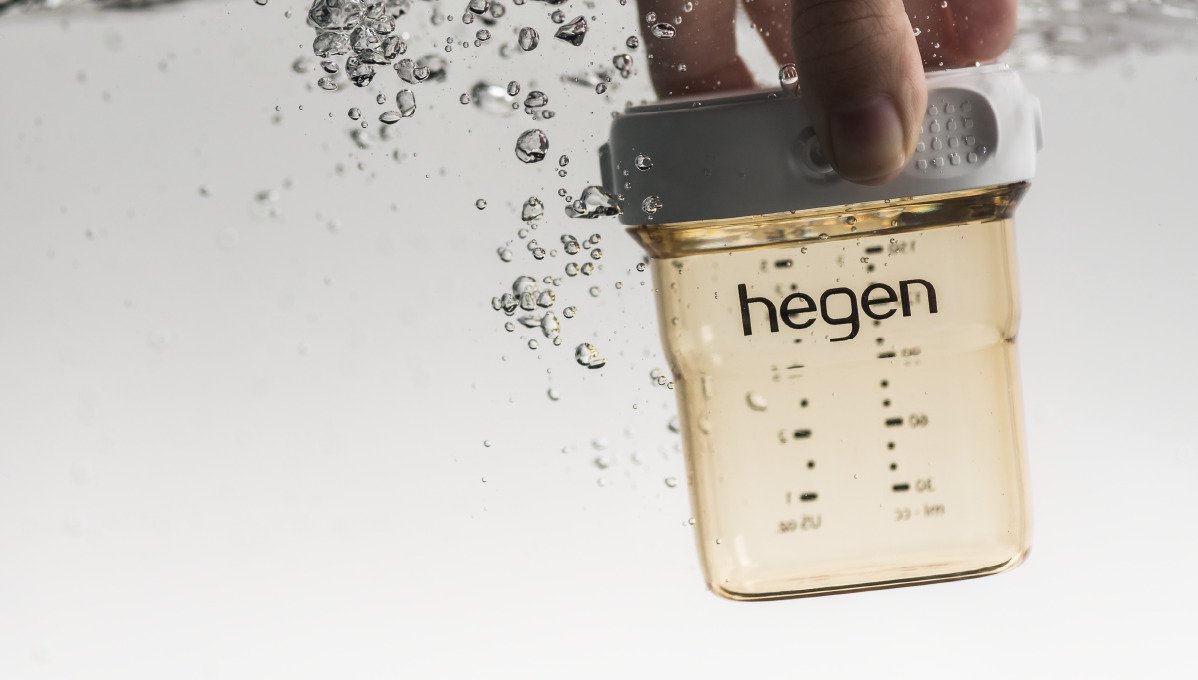 Air-tight lids prevent oxidisation and contamination
Air-tight lids ensure that your precious breastmilk does not come into contact with air unnecessarily. When breastmilk is exposed to the elements, even for just a few seconds, it will oxidise and lead to the degradation of important nutrients and antibodies essential for baby's development.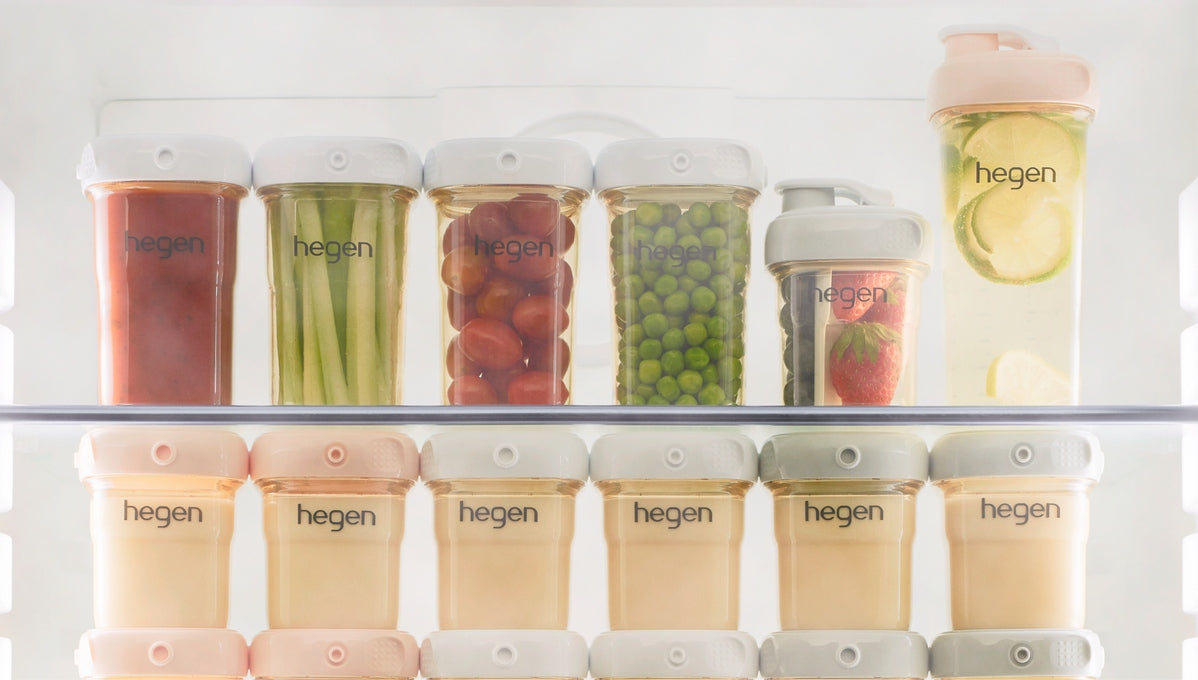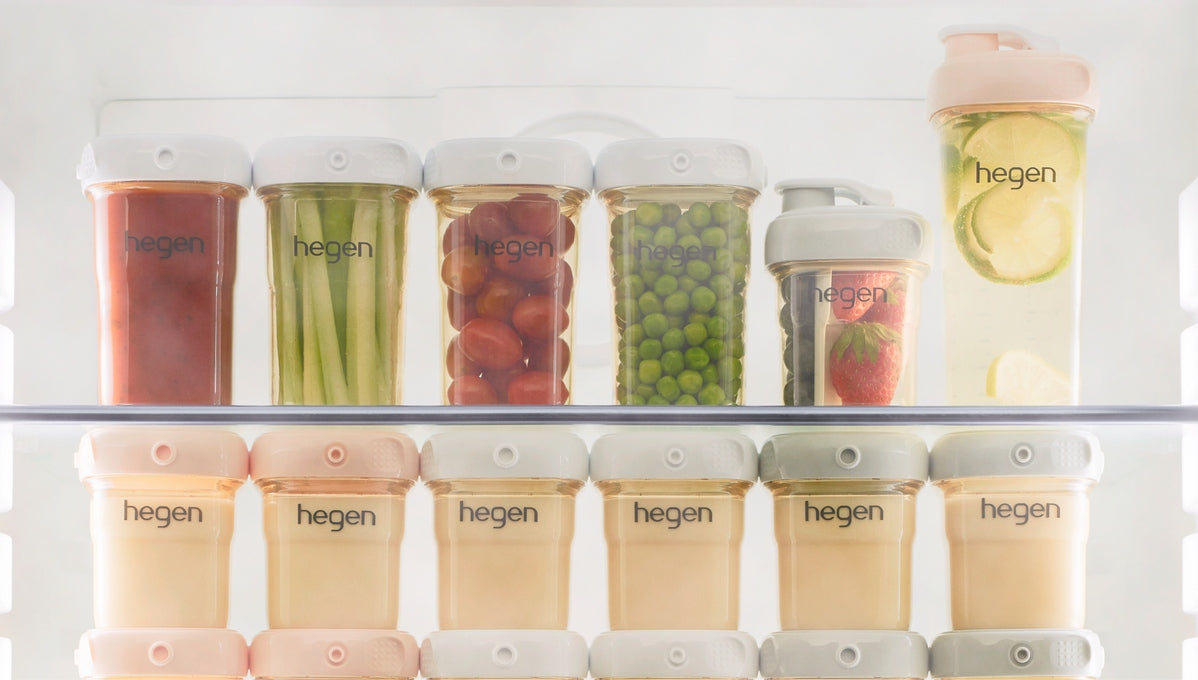 Coloured lids for easy identification
Different coloured lids are available for you to clearly differentiate when your milk was expressed. Milk expressed in the day has more foremilk (water) to keep baby hydrated in the heat, while night-time milk is richer with hindmilk to keep baby fuller for longer. Connect them with the snap on buttons and you have an organised milk storage system where you can easily identify which bottle of milk to use first based on the first-in-first-out principle.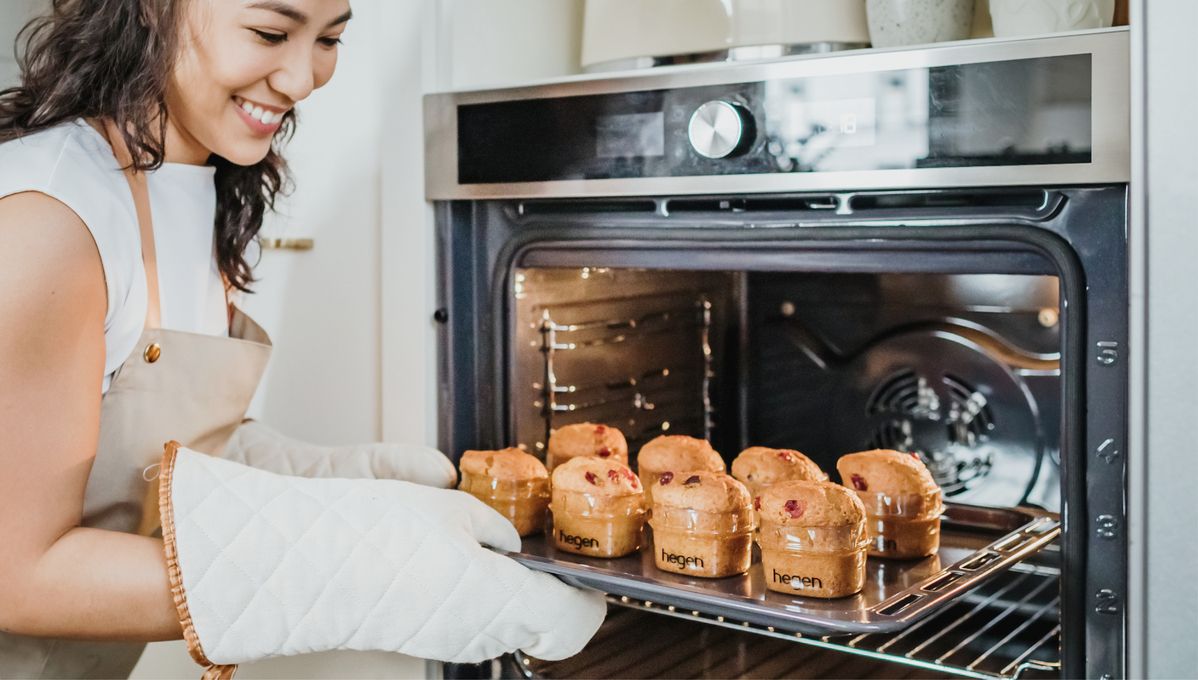 Multi-functional
Use the Breast Milk Storage containers for other purposes when your baby has outgrown breastmilk. From food portioning to jewellery storage, get creative in repurposing them. You can even bake in them! These PPSU containers can withstand extreme temperatures from -20°C to 180°C.