QUICK GUIDE TO BUILDING YOUR OWN HEGEN BOTTLE
Mix and match bottles, teats and other accessories in any size or colour you want!
You can now build a bottle tailored specially to your little one's needs, or even create a matching set of bottles for your entire family!
GET STARTED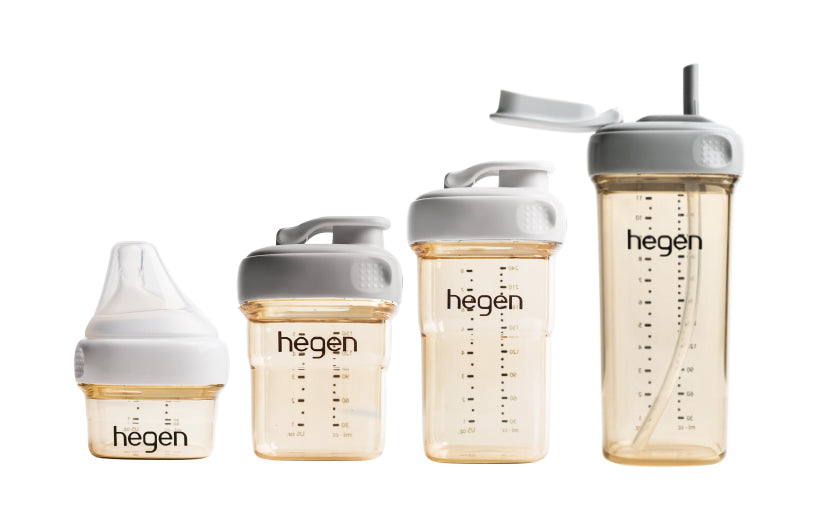 Step 1
SELECT YOUR BOTTLE TYPE AND SIZE
First, choose what you'd like to build - a feeding bottle for your baby, a transition straw cup for your little one, or a drinking bottle for you.
For feeding bottles, you can additionally choose from the 2oz/60ml, 5oz/150ml, 8oz/240ml and 11oz/330ml bottles.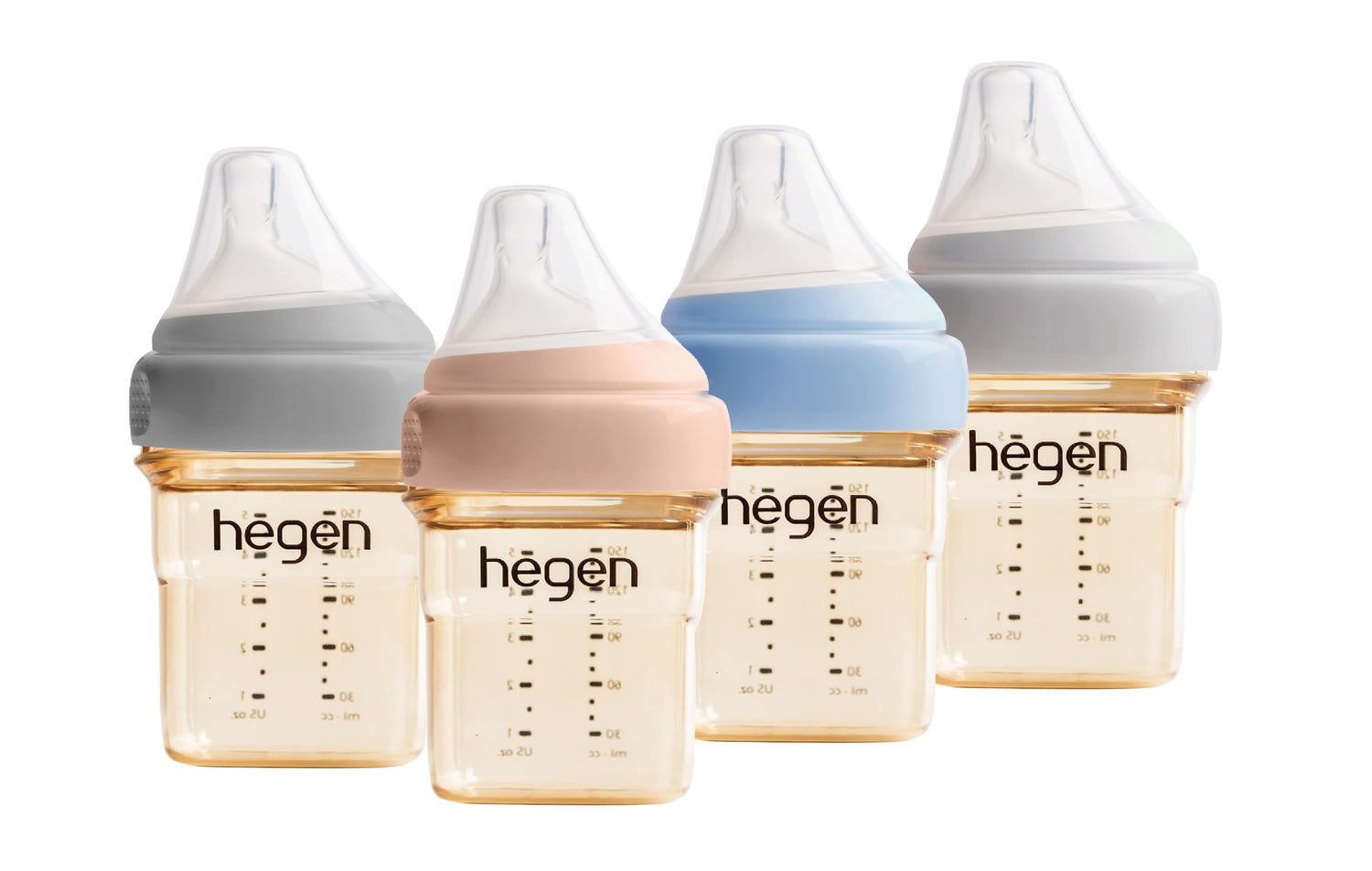 Step 2
TOP IT OFF WITH YOUR FAVOURITE COLOUR
Here comes the fun part! In addition to Hegen's classic white, you can now have your bottle in any of the pastel colours available. It's a great way to add a dash of personality to your bottle and beautiful variation for your collection. (We all know the headache of having to identify our own bottle, so colour coding them definitely helps!)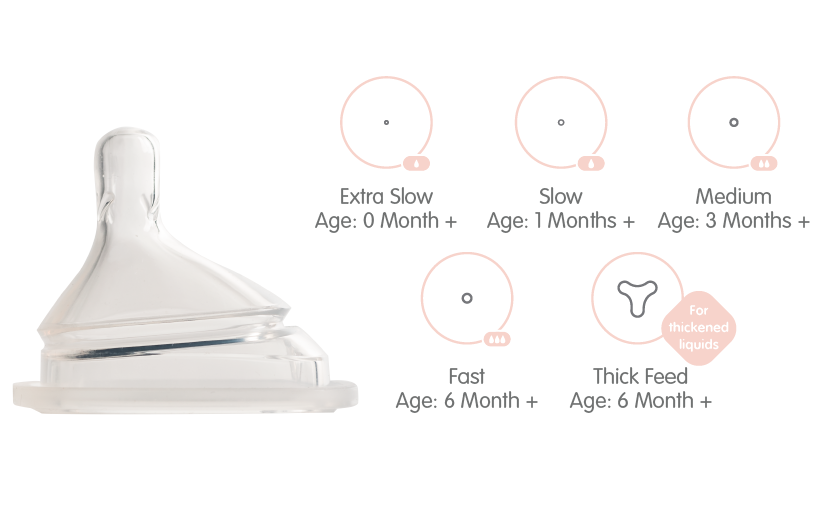 Step 3
CHOOSE TEAT SIZE (FEEDING BOTTLES ONLY)
If you are building a feeding bottle, the next step is to choose a teat that is most suited for your baby. Pick from 5 different teat sizes, depending on the age and needs of your child.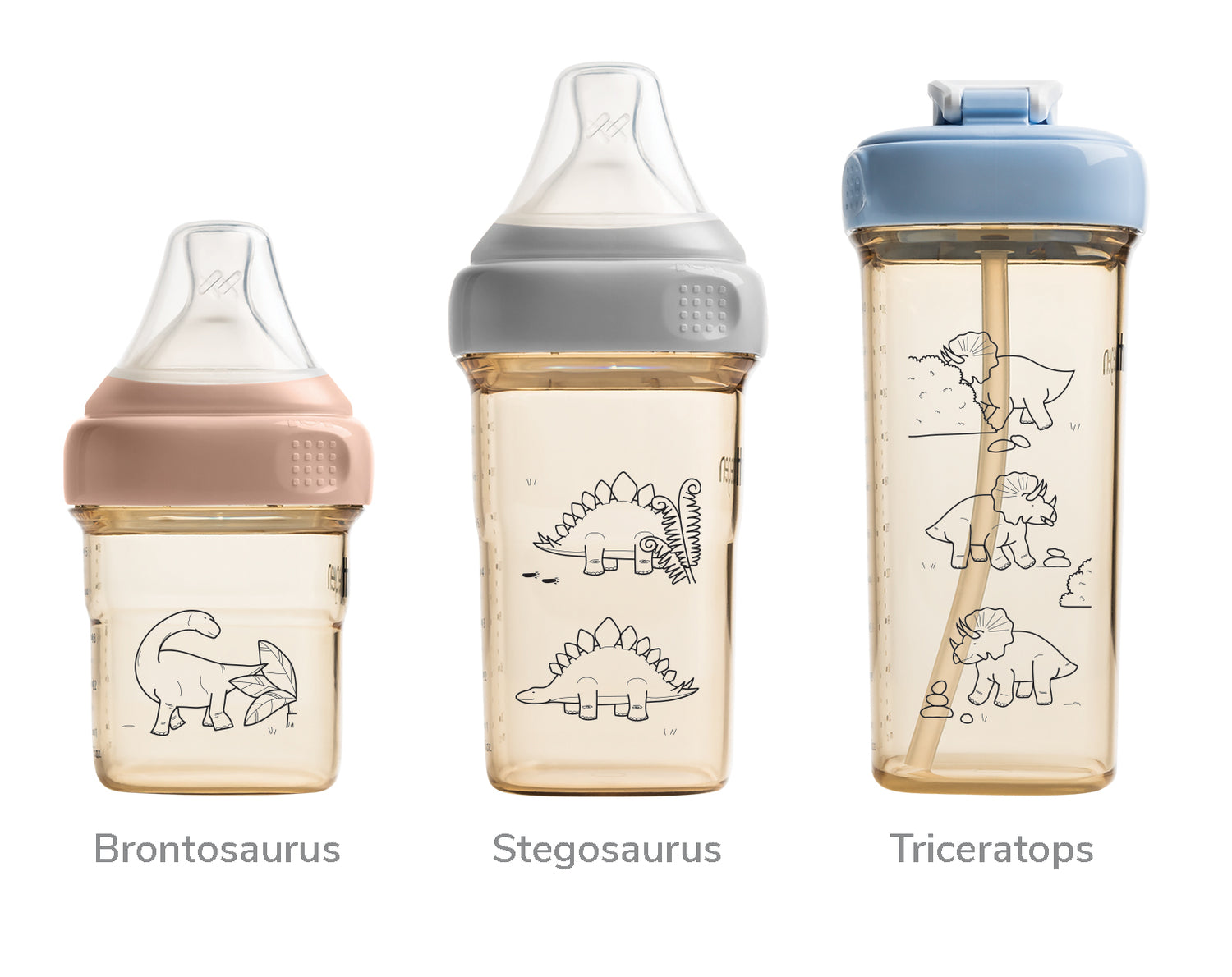 Step 4
SELECT YOUR DESIGN
Add a little fun to your bottle by choosing illustrations from our limited-edition design series, Bonding Through Feeding or The Roarsome Three. With illustrations of cute animals or friendly dinosaurs, you can transform your feeding experience with your little one and make it more fun and interactive.

"Bonding Through Feeding" comes in illustrations of Bees, Sheep and Birds, while "The Roarsome Three" comes in illustrations of the Brontosaurus, Stegosaurus and Triceratops.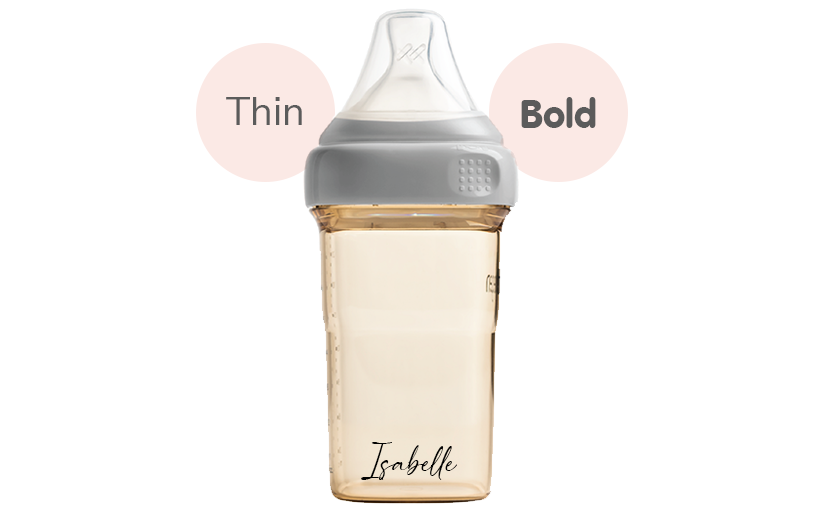 Step 5
MAKE IT UNIQUELY YOURS
Want to really stand out from the crowd? You can now fully personalise your Hegen bottle by adding a name on it, and express yourself with different font options.
READY TO BUILD YOUR BOTTLE?
GET STARTED
*All pictures shown are for illustration purposes only. Actual product may vary.