Hegen PCTO™ 330ml/11oz Straw Cup PPSU Pink (9 months and above)
Regular price

Sale price

$34.00
Learning to sip from a straw has never been this easy. Our straw cup's unique click-to-lock safety cap prevents liquid from spurting and holds the cap in place so your child can drink easily.
Designed without a bite valve, our straw allows little ones to sip with ease, encourages good dental health, and guides them to master the technique of sipping.
Perfect for children aged 9 months and above or toddlers transitioning from feeding bottles to straw cups!
*Images are for illustration purposes only. Colour of straw may differ.
What's included

1x Hegen PCTO™ 330ml/11oz PPSU Bottle
1x Hegen PCTO™ Straw Spout with White Straw Cap
1x Hegen Upper Straw
1x Hegen Lower Straw
1x Hegen Seal
Share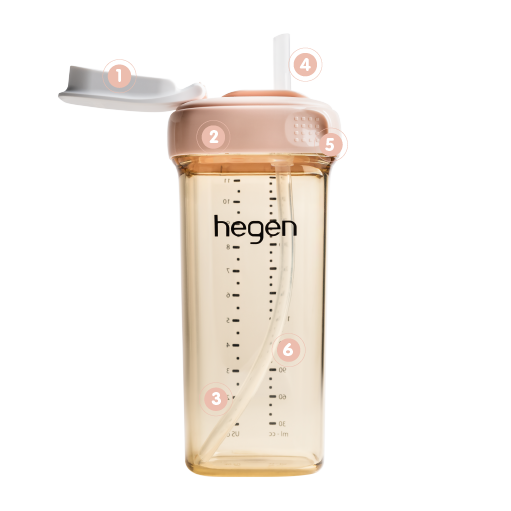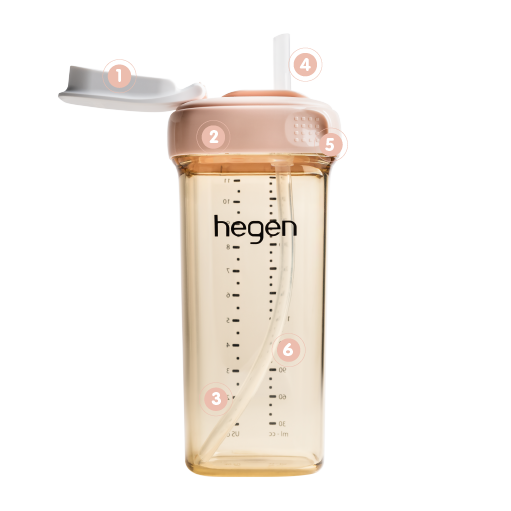 Hegen PCTO™ 330ml/11oz Straw Cup PPSU
1. Two-Step Safety Catch
Gentle opening that prevents liquid content from spurting. A click-to-lock safety catch that holds the cap in place while drinking.
2. Multi-Functional
Interchangeable lids that convert your baby straw cup into a feeding, storage or drinking bottle to meet all your child's needs.
3. Sqround-Shaped Bottle
Nurtures your child's motor skills of holding a cup without the need for any additional attachments; best for your 9 month old and older to help them become more independent, but you can consider training them early when they're 6 to 7 months old.
4. Easy-To-Sip Straw
Our straw does not come with a bite valve, making sipping effortless and easy.
5. Revolutionary One-Hand Closure
Press-To-Close, Twist-To-Open™. First of its kind in Singapore, patented one-hand closure with no screw thread.
6. Adaptable to Various Bottle Sizes
Trim the lower straw to the perfect length you desire to fit any bottle of different sizes.
7. Easy To Clean
Easy to wash components that have no hidden or hard-to-reach nooks and crooks, ensuring hygiene and safety.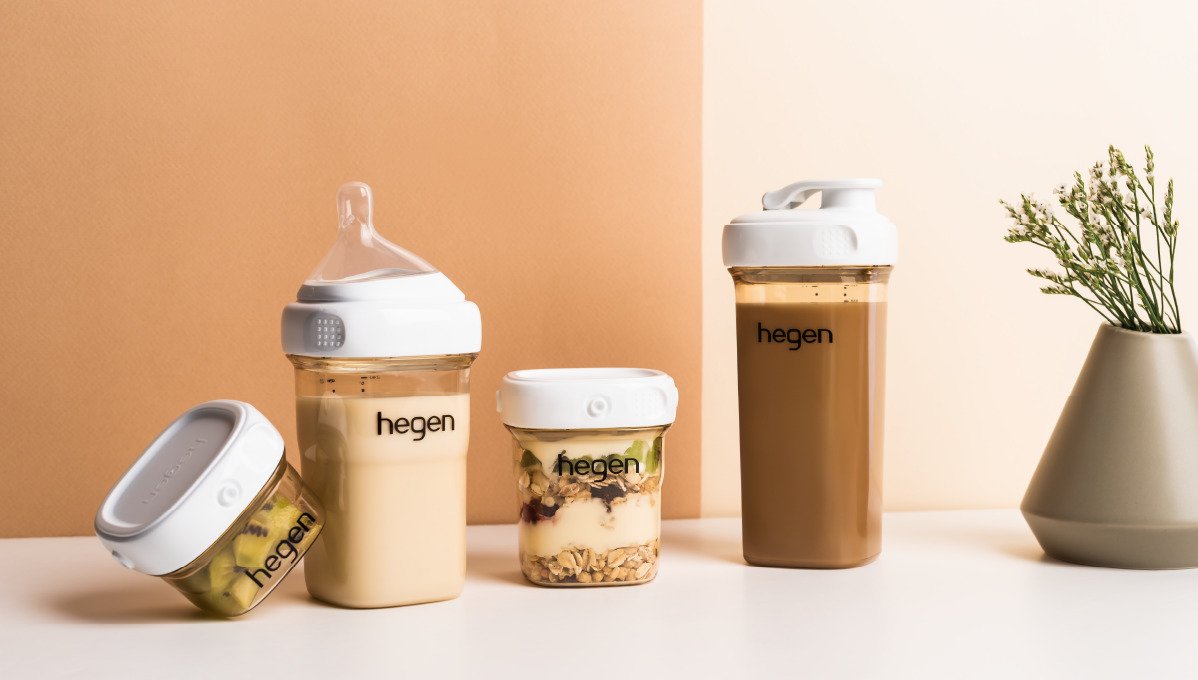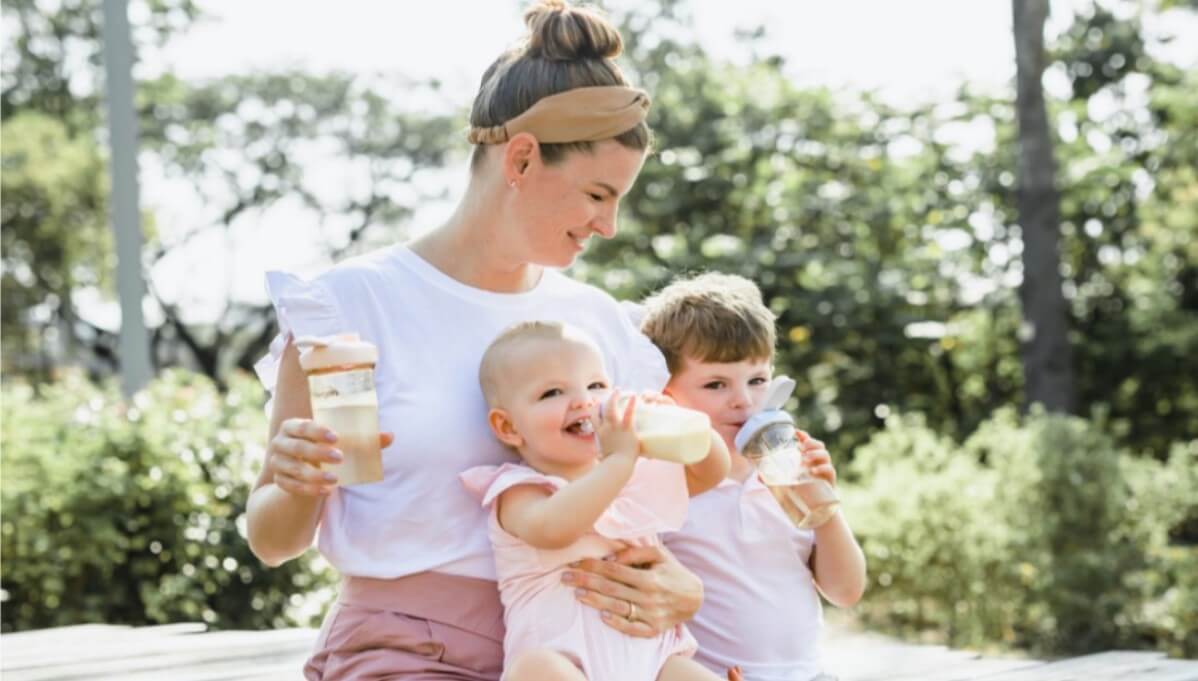 One bottle, multiple uses
The Hegen baby straw cup is designed for babies aged 9 months and above to encourage natural sucking and the development of oral-motor muscles.
The cup can be converted into different uses with a simple swap of the lids – switch from a straw spout to a storage lid and convert it into a snack container. It's super simple and convenient, perfect for busy parents!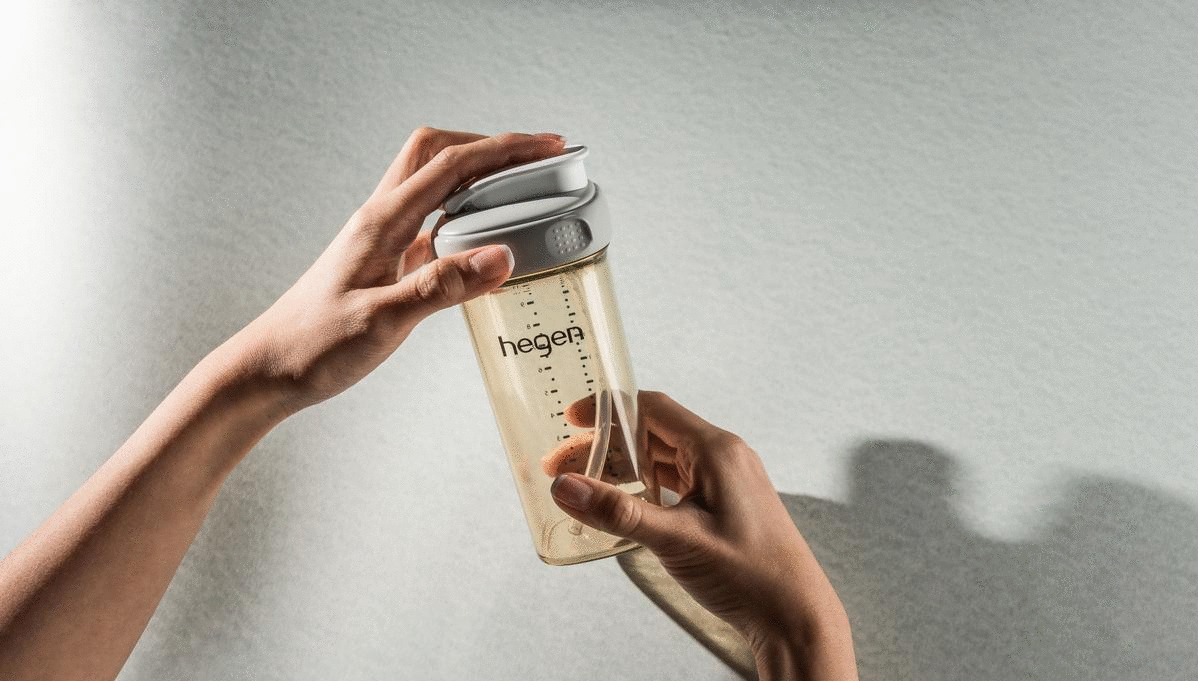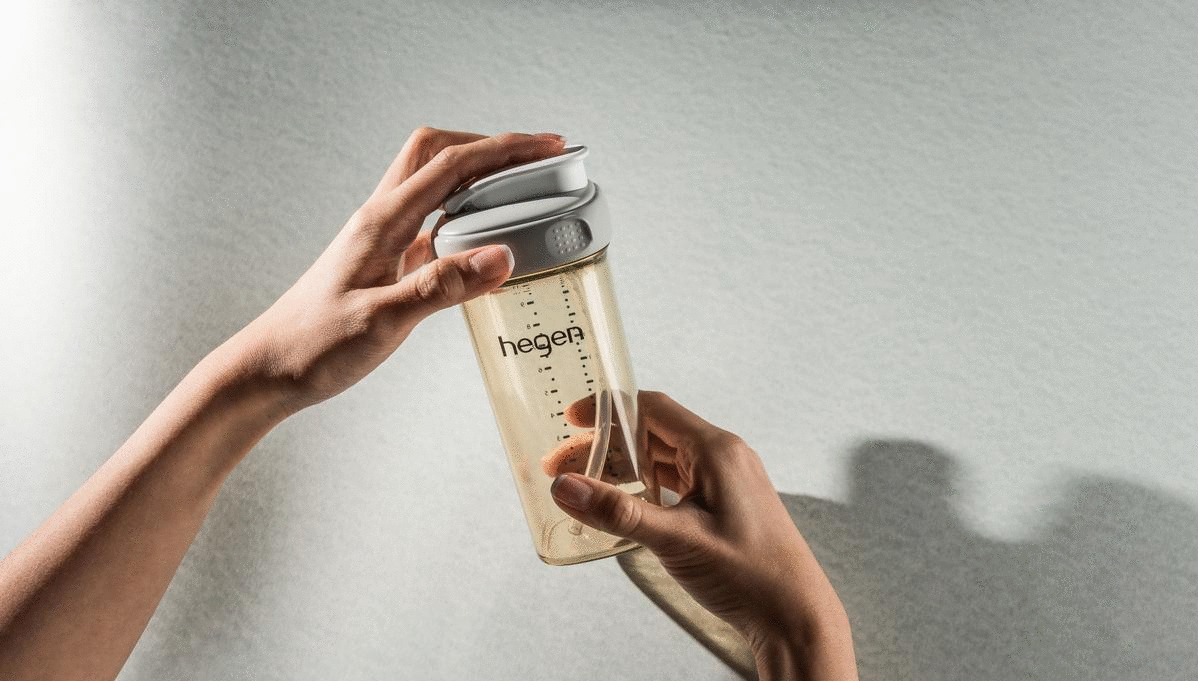 A straw cup that allows for a safe and effortless drinking experience
The two-step safety catch prevents the liquid from spurting, and the click-to-lock catch holds the cap in place while your baby is drinking beverages like milk and water.
It gives you and your child the best hassle-free experience with our baby straw cup and your child can sip on the bottle with ease. It is also why our straw cup is also safe for training 6 to 7 month babies early.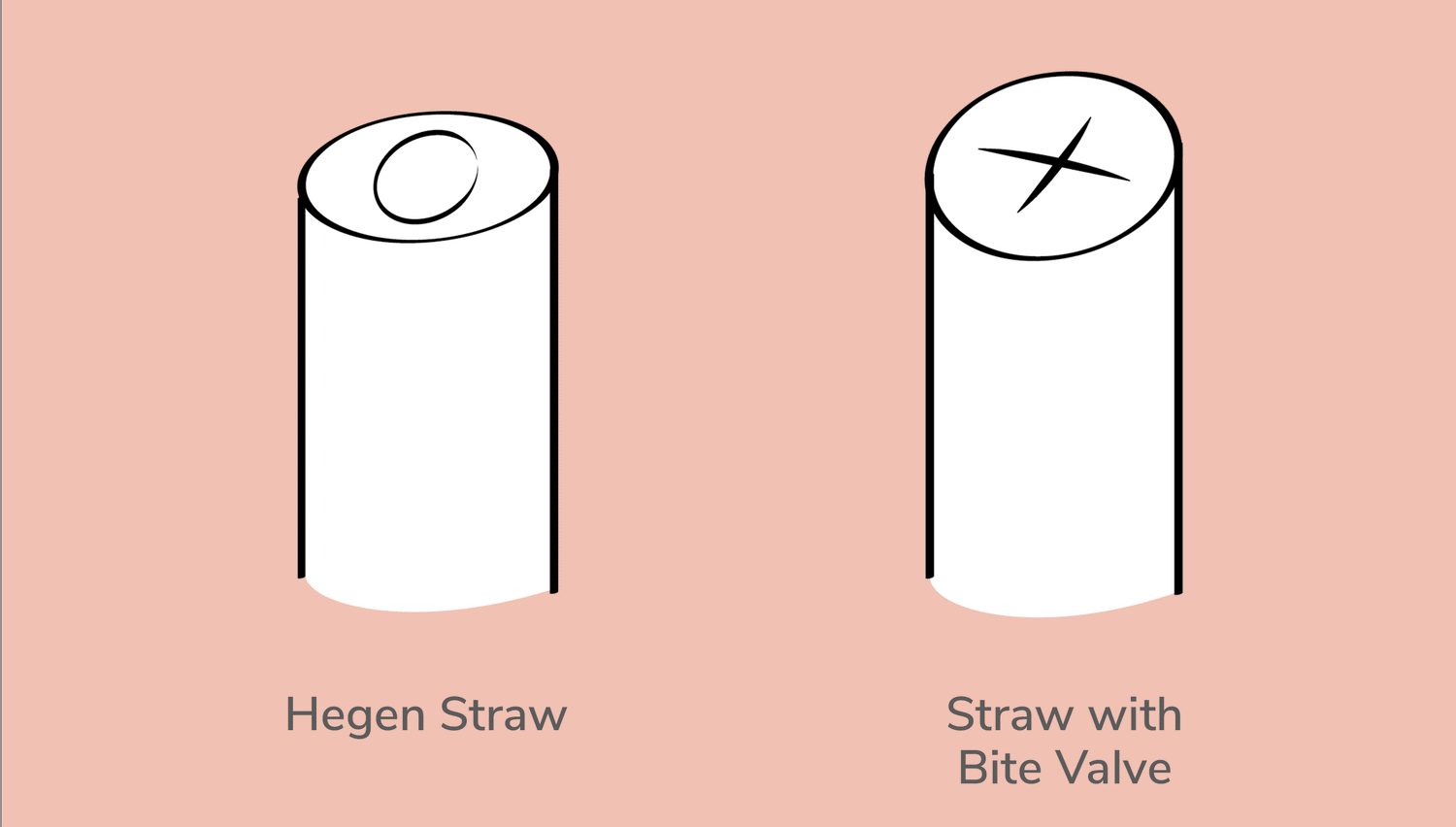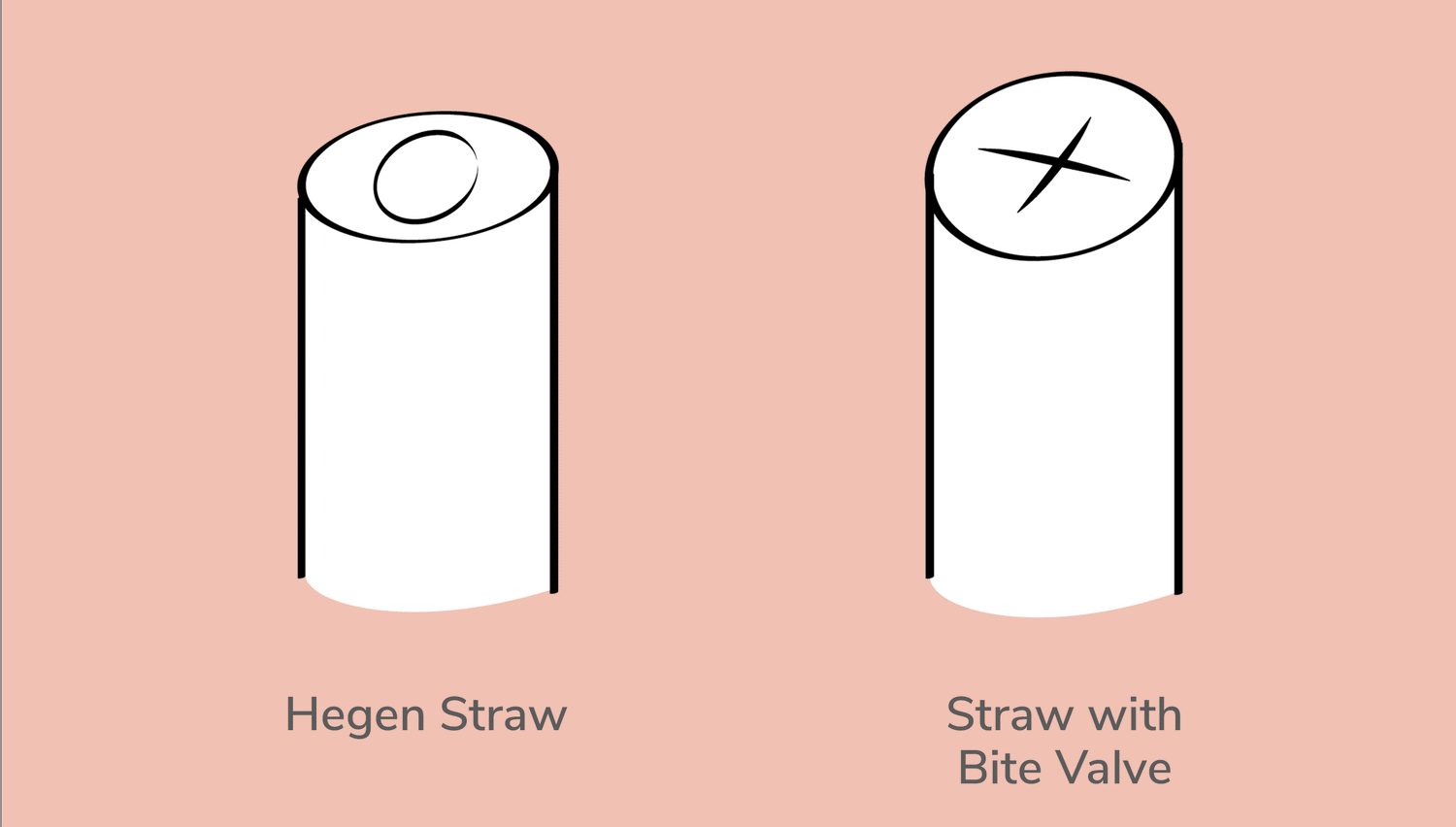 Designed without a bite valve to promote proper sipping technique and effortless drinking
Bite valves inhibit water flow and only open when a child bites, which is a habit that can be hard to break. The Hegen Straw Cup is designed without a bite valve, making it easy for your child to sip with the proper techniques.