Hegen PCTO™ 330ml/11oz Drinking Bottle PPSU Grey (24 months and above)
Regular price

Sale price

$31.00
A drinking bottle for the whole family, Hegen's Drinking Bottle is the first of its kind drinking bottle with a unique one-hand closure. Useful for parents with their hands full, no screw threads, just Press-to-Close, Twist-to-Open™!
Preparing a bottle has never been this simple. The drinking bottle with its flip top spout, enables easy drinking for both mother and child. Perfect for toddlers or children transitioning from bottle to cup feeding, or perfect for juice on-the-go to keep mums energised all day!
What's included

1 x Hegen PCTO™ 330ml/11oz PPSU Bottle
1 x Hegen PCTO™ Spout with white flip cap
1 x Hegen Seal
Share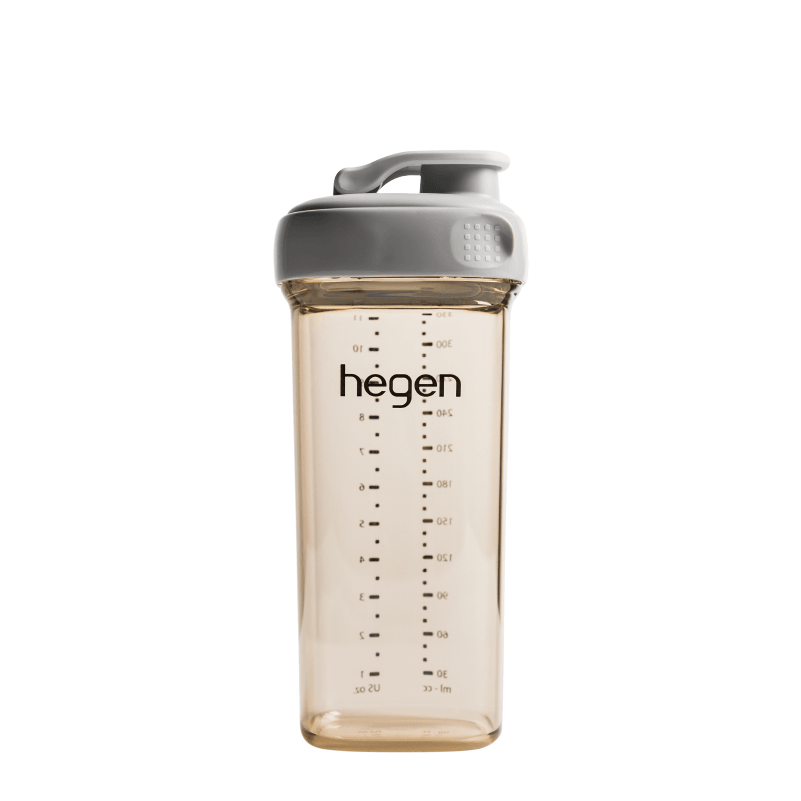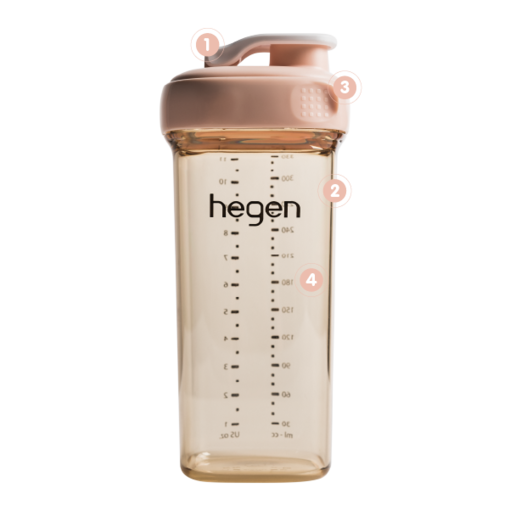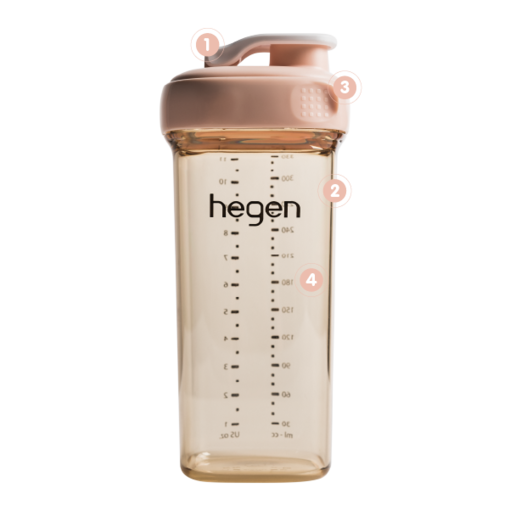 Hegen PCTO™ 330ml/11oz Drinking Bottle PPSU
1. Safety Feature
The drinking spout comes with a safety catch, preventing the cap from flipping onto your face while drinking.
2. Hassle-Free Cleaning
The smooth interior surface, wide bottle opening and minimal parts make cleaning exceptionally easy.
3. Revolutionary One-Hand Closure
World's first patented no screw thread closure; the Hegen Press-to-Close, Twist-to-Open™ (PCTO™) innovation allows the bottle to be pressed on and twisted off conveniently with zero spillage.
4. Withstands Extreme Temperatures
The Hegen Polyphenylsulfone (PPSU) range is made of FDA compliant food contact grade material, able to withstand temperatures ranging between -20°C to 180°C.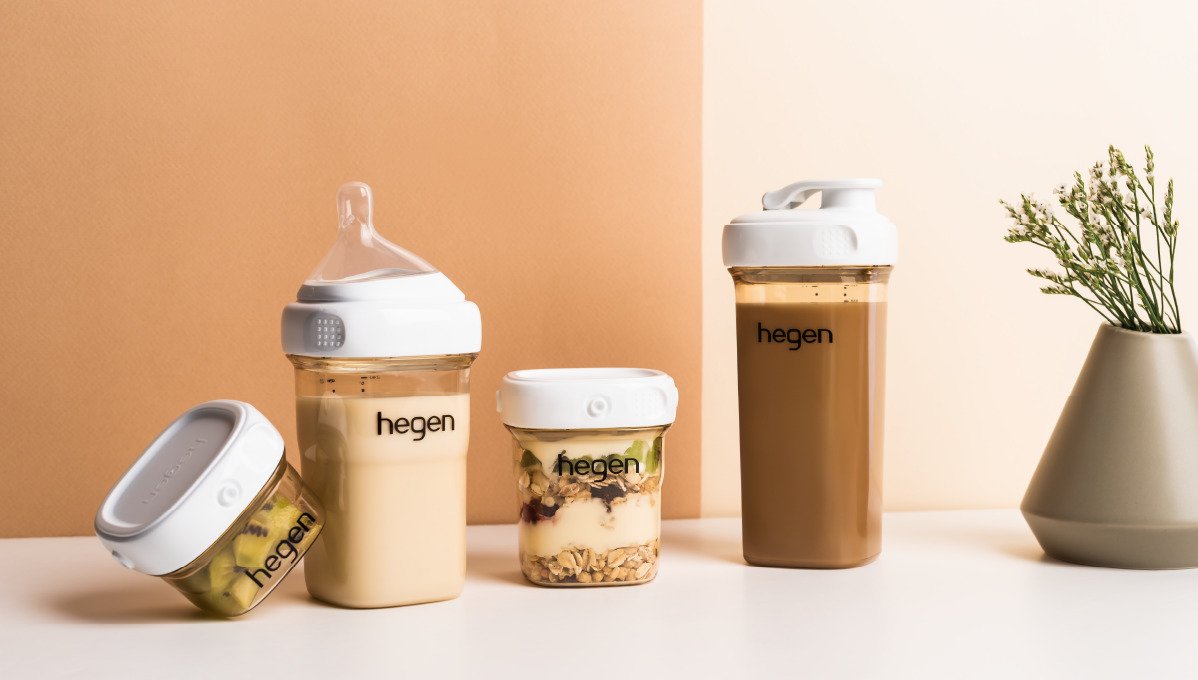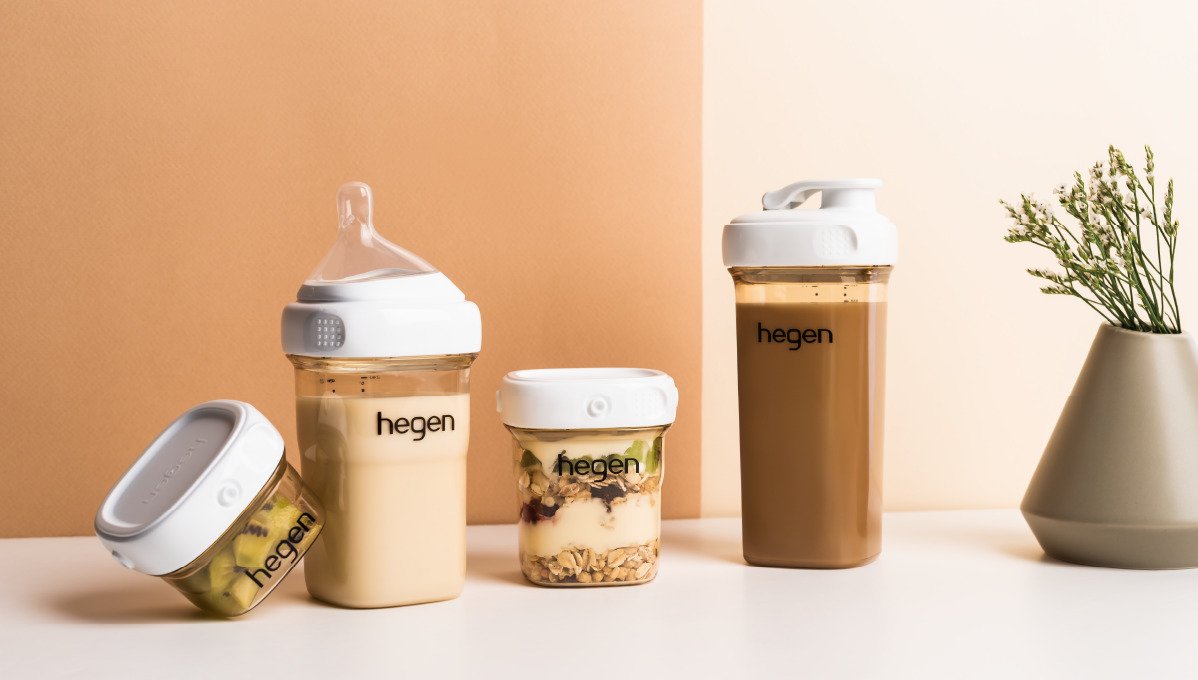 One bottle, multiple uses
Hegen's multi-functional bottles are designed to adapt to your growing child's needs. They can be converted into different uses with a simple swap of the lids.
Switch from a drinking spout to a teat and collar for your child's night feed, or snap on a storage lid and convert it into a snack container. It's super simple and convenient!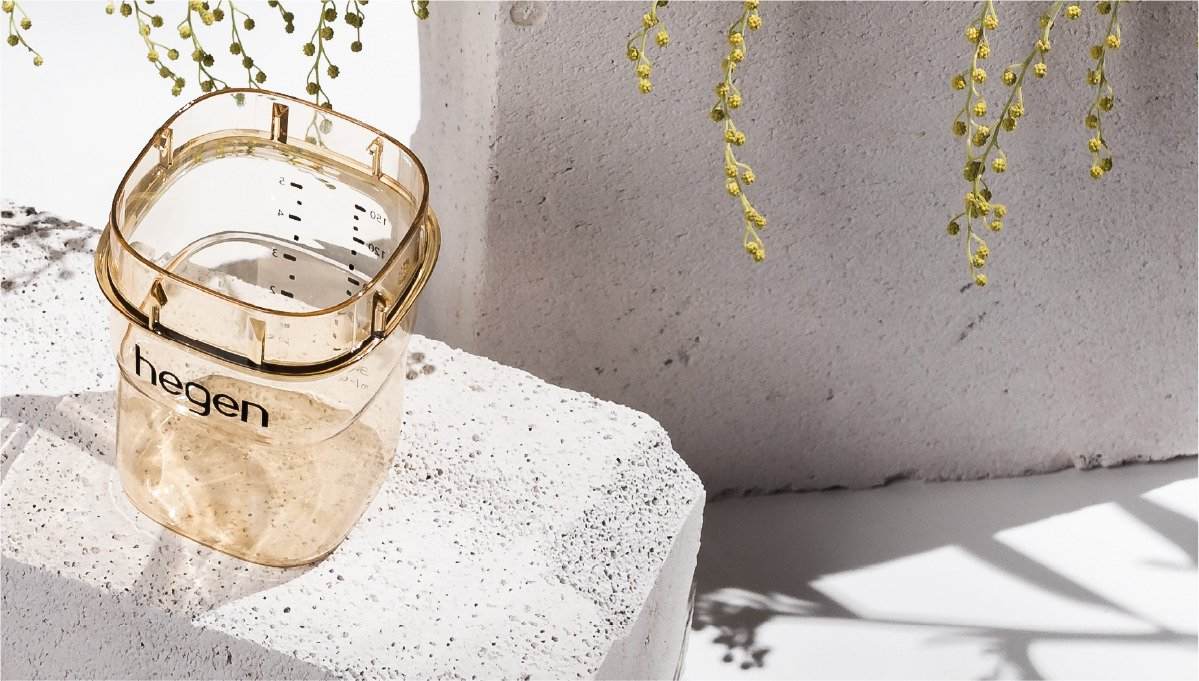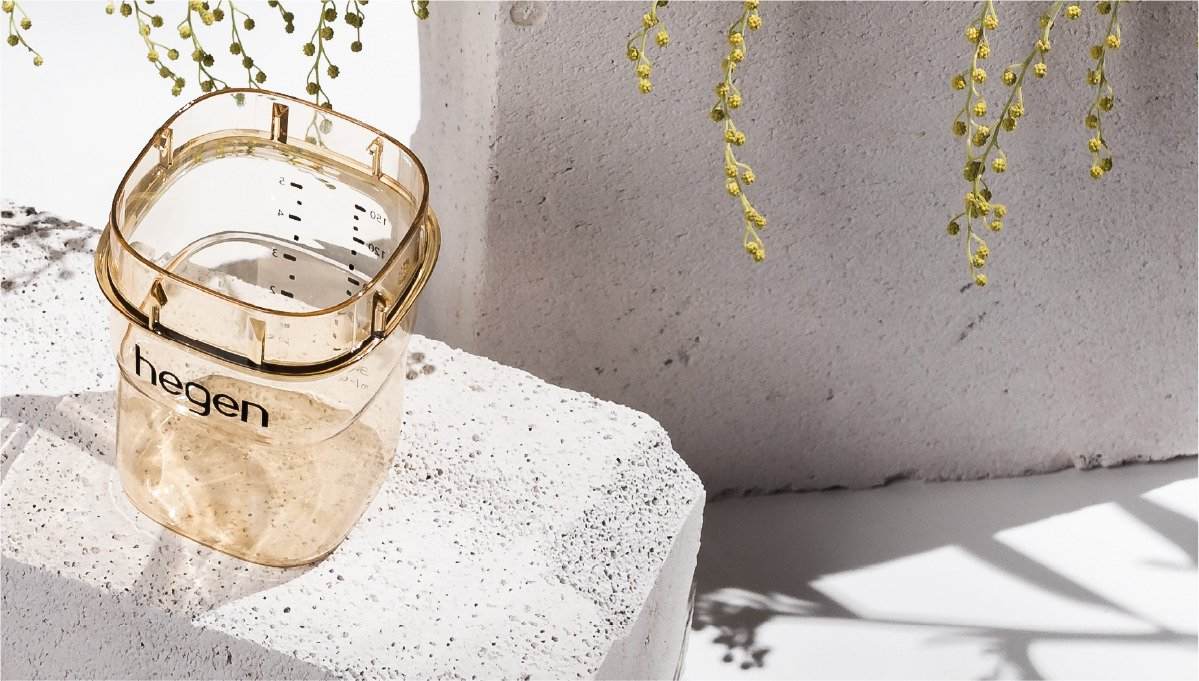 High-performance plastic withstands extreme temperatures
All Hegen bottles are made of PPSU (Polyphenylsulfone), an FDA-compliant material which combines the advantages of both glass and plastic materials.
It is widely used in the manufacturing of medical appliances due to its superior toughness and high temperature resistance ranging between -20°C to 180°C.
Chic drinking bottle not just for the little ones, but adults too
The Hegen drinking bottle is the perfect twinning bottle with your little one to keep you hydrated on any day.
Use it for your daily juice run without worrying about accidental leaks with our patented Press-to-Close, Twist-to-Open™ spout, or fill it with a refreshing juice on a hot day as the bottle's wide opening allows you to pack in ice cubes with ease.